Glass Academy Glass Pumpkins
🍂 Welcome to Glass Academy Glass Pumpkins - Artistry in Every Gourd! 🎨
Unearth the enchanting world of glass pumpkins, handcrafted with precision and passion by our skilled artisans. Our glass pumpkins aren't just decorations; they are a celebration of the art of glass blowing.
🎃 Explore Our Glass Pumpkin Collection
🌟 Why Choose Glass Academy Glass Pumpkins?
🧡 Artistry Unveiled: Each pumpkin is a unique masterpiece, a testament to our commitment to craftsmanship.
🔥 Vibrant and Diverse: Discover an array of colors, sizes, and styles to suit every taste and occasion.
👩‍🎨 Custom Creations: Let us turn your vision into reality with our custom glass pumpkin service.
🌱 Eco-Friendly: Our glass pumpkins are sustainable, reusable, and will bring joy for years to come.
📦 Shipping and Gift Options:
🌎 Worldwide Shipping Available
🎁 Perfect for Gifting
🌟 Join Our Newsletter
Stay updated on new arrivals, special offers, and glass blowing workshops.
✨ Elevate your space with the timeless beauty of glass pumpkins. Experience the magic of glass blowing at Glass Academy. Explore our collection and bring artistry into your life. 🍂🍁🍃
Pumpkinettes: Fairy Garden Mini Pumpkins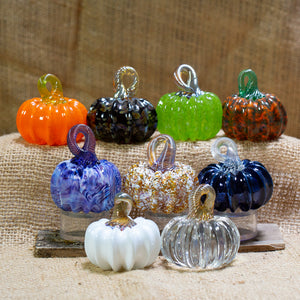 Regular price

$34.00
Jewel Tone Pumpkins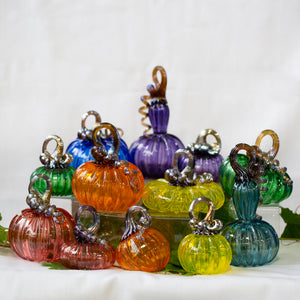 Regular price

$48.00 - $72.00
Festive Orange Pumpkins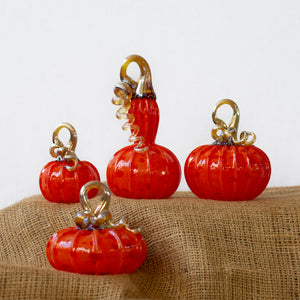 Regular price

$48.00 - $68.00